Property market in Megève
A popular destination in both winter and summer due to its ideal location and leisure activities, Megève attracts high-net-worth buyers seeking luxury second homes.  For the local branch of Sotheby's a minority of these buyers are French (30%) and 70% are international. Geneva is just an hour away and the Swiss accordingly account for a high percentage (30%) of these international clients.
A luxury property in a premium location, such as Mont d'Arbois, sells for approximately €20,000/m2.
Outside the prime residential market, prices have been rising steadily since the health crisis but have slowed slightly since the beginning of the year. According to Meilleurs Agents, the current average price per square metre is €13,802 for a house and €10,545 for an apartment.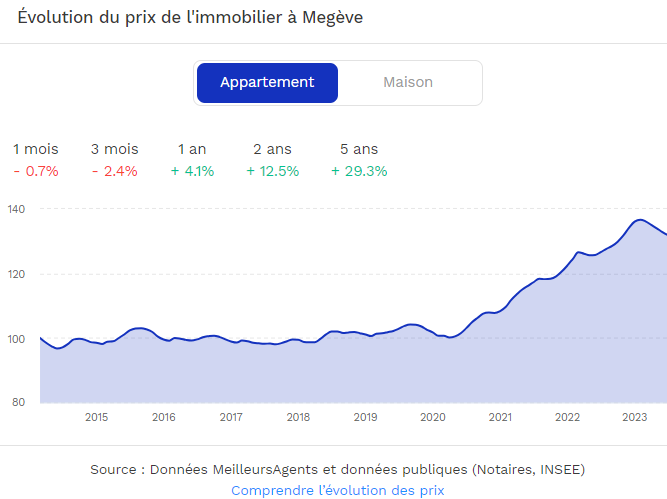 The property market in mountainous regions is transforming due to recent changes in town planning rules  and the Loi Montagne [mountain law] II.  These changes, which will allow the housing stock to be renewed in the coming years, with new flat or chalet developments, will affect Megève. According to Olivier Roche, who runs three Sotheby's International Realty branches in Megève, Courchevel and Méribel, new properties (although in short supply on the local market) also attract international clients "due to the option of renting them out as serviced accommodation, and thus benefiting from multiple tax advantages, including the recovery of VAT." Serviced accommodation involves owners letting furnished accommodation via professionals who then add on hotel-type services. To be eligible, professionals must provide three of the following four services: client reception, regular cleaning of premises, breakfast and the supply of linen. In addition, these professionals often use intelligent hotel pricing tools to set a pricing strategy that varies based on the elasticity of demand. This type of rental service has been a resounding success for high-end properties.
Property market in Courchevel-Méribel
22km away from Megève, Courchevel 1850, known as the "Saint Tropez of the Alps", is also one of the most expensive resorts in France, with an average price of €11,874/m². But as Olivier Roche says, "the chalets regularly sell for more than €20m and very often to foreigners." According to the head of the local branch of Sotheby's, French clients represent only 20% of buyers and "a well-located high-end property currently commands a price of between €40,000 and €50,000 per m2."
Méribel, which shares the same ski area as Courchevel, has a property market that is very different from Courchevel's, with "in 90% of cases, a completely different clientele."
A number of new developments have been built in the past four years. As a result, housing supply has increased. Prices remain high, however, and are very close to those in Courchevel, at an average of €11,838/m².
The percentage of French clients in this more family-focused resort is higher. However, it has been affected by a more difficult lending environment since the start of the year. The rise in interest rates has not only affected buyers of traditional properties, but also buyers of entry-level premium properties (€1m-€5m).
Olivier Roche adds, "In overall terms, the market in the mountain regions remains active for properties that are in line with clients' expectations (in terms of criteria and price), and the high-end market, which is categorised as zone 3. The zone 1 (entry level) and zone 2 (mid-range) markets are slower, mainly due to difficulties in obtaining financing."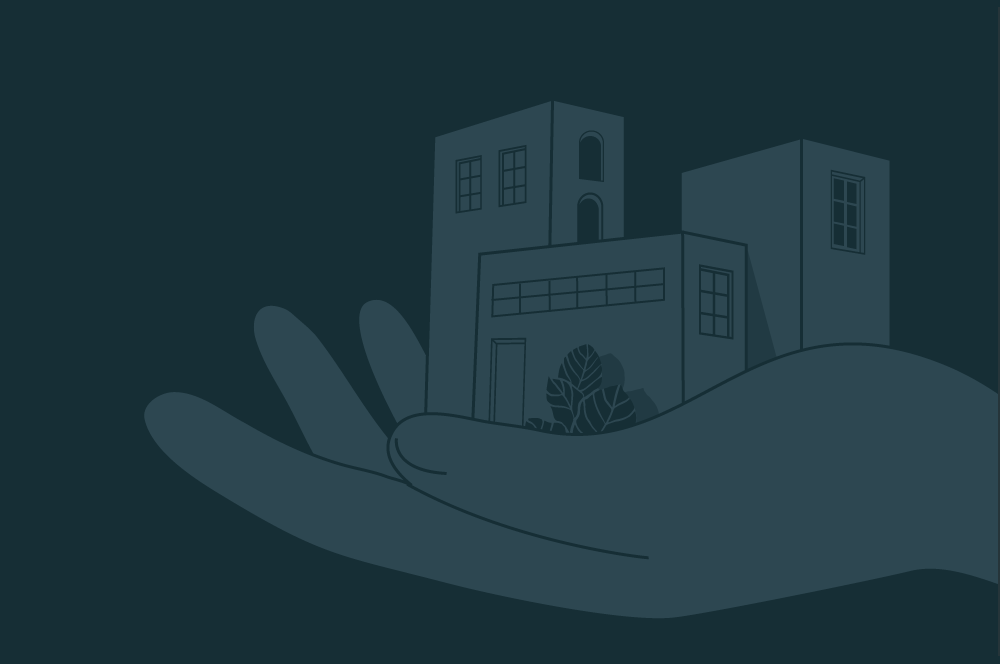 Looking for a French mortgage to buy a chalet in the French Alps ?